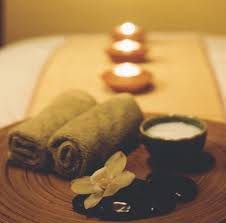 September has always been a hectic & stressful month and this year with the ongoing Coronavirus pandemic, it adds even more tension on how to navigate, juggle and plan our daily lives. We have definitely learned that our health is a very precious gift and that our health needs to be top priority. Not only for ourselves and our families, but for everyone's sake.
So I ask … How will you prioritize & schedule everything you have going on? What is important to you? How are these stressful times affecting your well being? Your state of mind?
Perhaps the key is not to prioritize what's on your schedule, but to schedule your priorities — and shouldn't self-care as well as your health be your top priority.
Reflexology is an amazing Holistic Therapy that is all natural. No medications, no special tools or exercises, just the gifted hands of Ana Franolic, a Registered Reflexologist who will gently guide your body & mind to release those stressors. A place to recalibrate, as well as to find some inner peace and calm.
Schedule some self-care in September and let reflexology be the start to reducing the stress in your hectic life and to prioritizing your health.